Bibbity Bobbity Princess Magic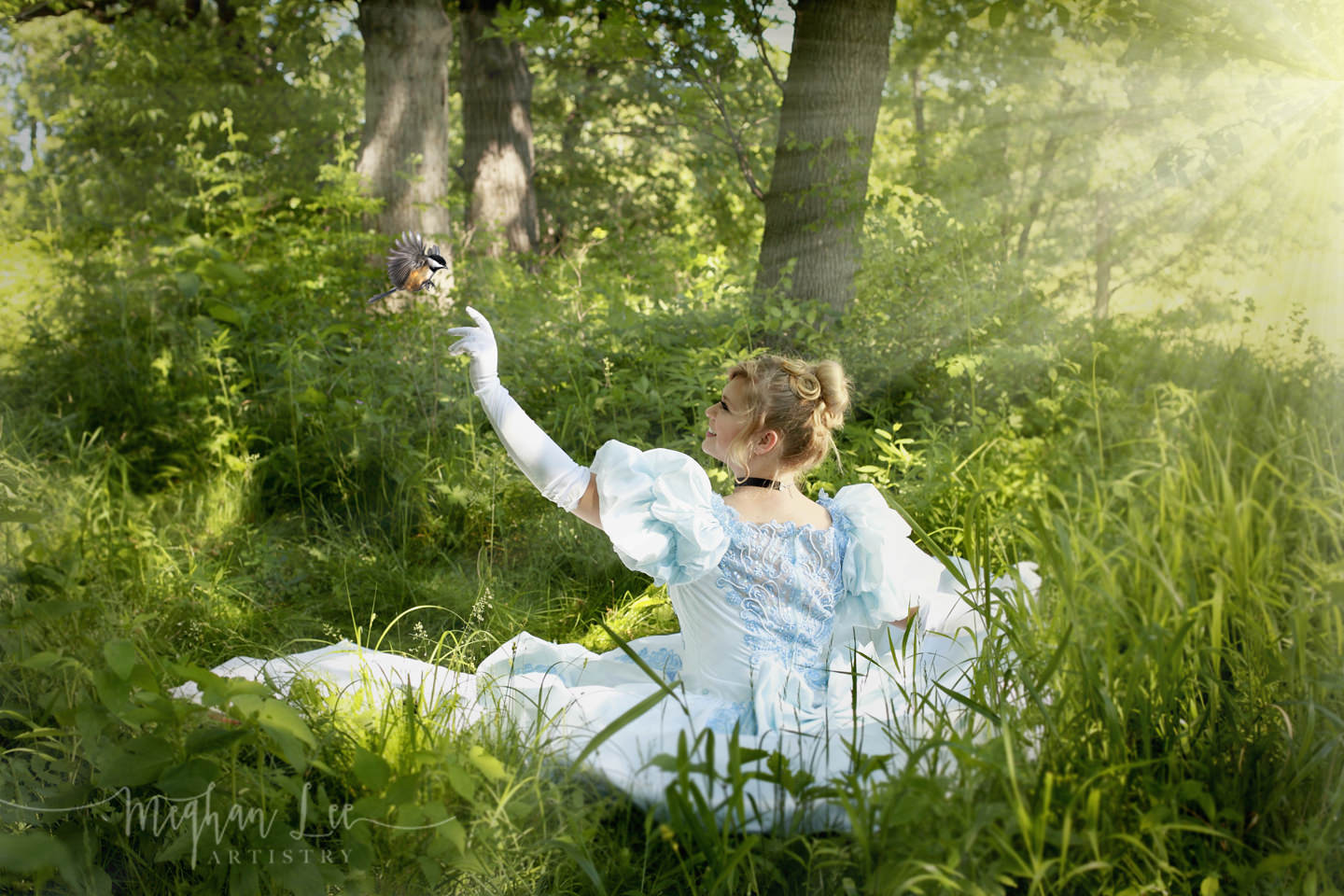 I recently teamed up with Princessities Princess Party for a promotional branding shoot and the day was magic (Bibbity Bobbity Boo)! The morning was filled with giggles, glitter, stories, games, presents, tea parties and of course Cinderella herself! I have to admit watching Cinderella with all our little models really brought me back. Their little faces were priceless! A little nerves mixed with a lot of excitement was pretty fun to watch.
I can't even image Cinderella or Ariel coming to my birthday party when I was 5! My head would have exploded from sheer excitement! This team is bringing all the princess fun you can image to your home! Just think of Cinderella standing in your bedroom (GAH!), Elsa singing "Let it go" with you and your friends or Ariel showing you her dingle hopper (it's almost too much)!
A note from Tia, owner of Princessities Princess Party and princess expert:
"I started Princessities Princess Parties a year and a half ago and it has truly been a magical journey! I didn't start the company because of my love for performing or princesses or fancy dresses (even though, I do love all of those things) I started Princessities, because I love kids! My favorite part about what I do is seeing the kids' faces when their favorite princess walks in the door.. They either squeal with joy or stare at her silently in disbelief. I love being a part of childhood memories that children can look back on, because I still remember when I was 5 years old and a princess came to my birthday party. I want to continue to help spread the magic and joy I felt then to kids now!"
You can follow her here!
website: http://www.princessities.net/
DREAMS REALLY DO COME TRUE! Here's a few favorites from the shoot!
She really can be part of your world! Hey, even Ariel needs her headshots done! 
To book your next Princess Party contact: [email protected] and ask for the kiddo story session add-on and you'll get me too!
Click here for more info!
Special thanks to Emily Luke, Emma Taylor, Emmai Nolan, Juliana Kaess, Lucy Clappier, Emilia Farchoine and their mamas for helping out with the shoot!