Roaring Into 2020 | The 2020 Senior Model Team Steps Back In Time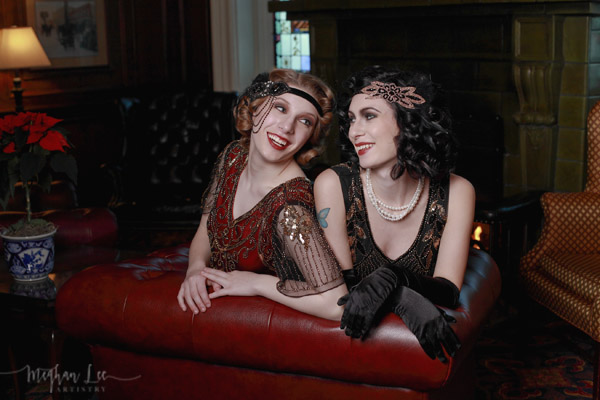 What a way to end the year with the Class of 2020 Senior Model Team. Even though we were missing 3 girls it was still memorable and gorgeous as ever! The theme was Roaring Twenties For 2020. I brought in an amazing makeup artist and hair stylist to work along side me @cristinaziemerbeauty. We glammed the girls up with glitzy wardrobe, accessories and full on makeup and hairstyles that made them look like they stepped right out of the 1920's.
Our two Senior models: Ashlyn Balley & Amelia Reinitz are from Red Wing which made our venue even that much more fitting.
We had a roaring twenties theme and our backdrop was non other than the historic St. James Hotel located in Red Wing, Minnesota. There's been talk that the St. James is haunted but I personally have not experienced any super natural phenomenon and being from Red Wing myself, I've been in this hotel a lot (lame)!
We were hoping to catch some orbs while shooting but unfortunately, I didn't pick anything up. We did however have some laughs as they got into character, especially playing the ivories! A big thank you to the St.James Hotel and a special Senior mom that knows all the people that hooked us up with this awesome venue.
Here's a few keepers and a shoot that will always be remembered!