Class of 2020 Senior Model Crew | 60's Pool Party Party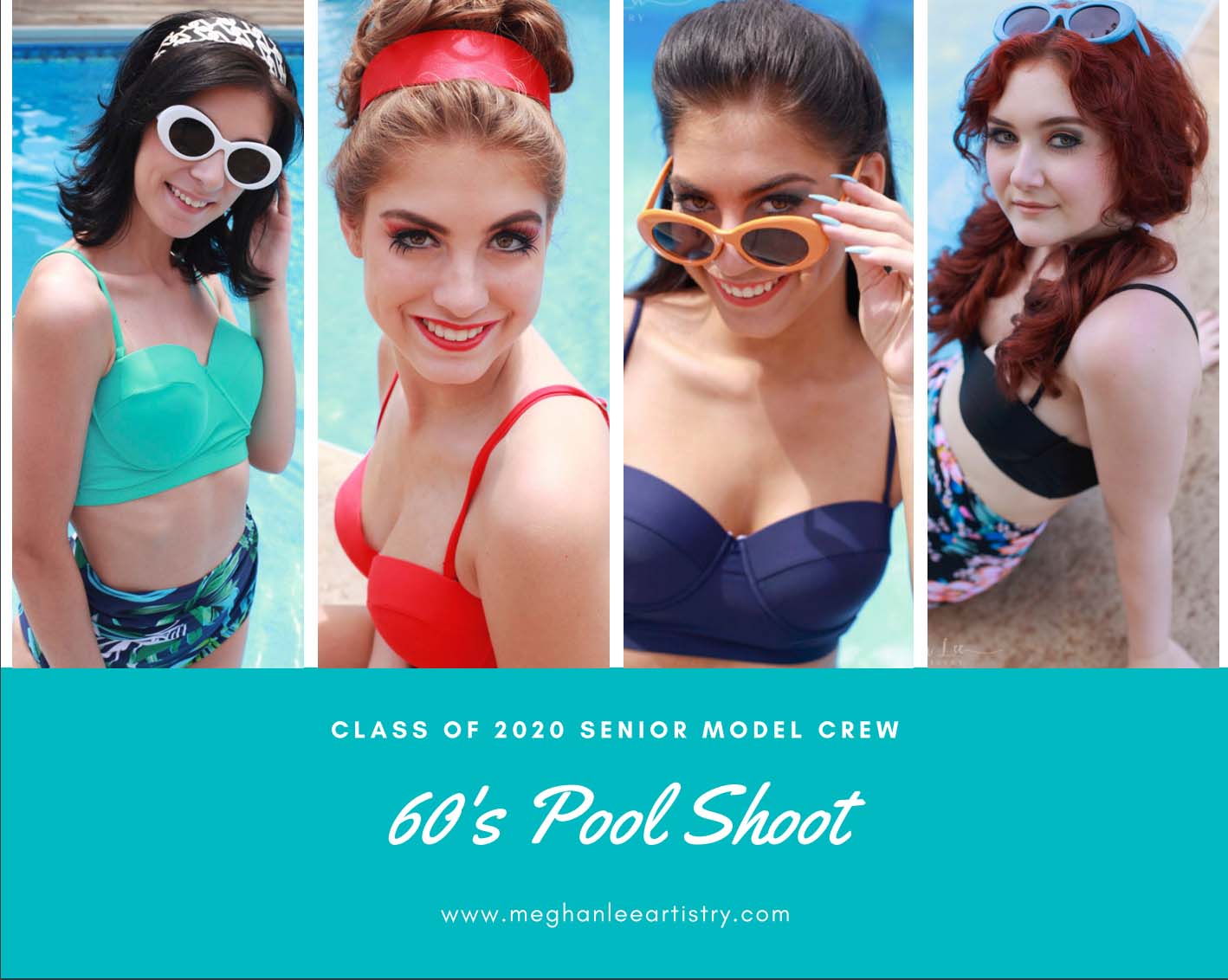 Of course a 60's themed pool party photo shoot was going to be the perfect way to end the dog days of summer! This was our last group photoshoot before it's back to school and embracing the last year of high school. What better way to remember the summer of your senior year then stepping into the past and looking back on some fun portraits that you would never do elsewhere.
If you didn't know already the senior models get the opportunity to be apart of  a variety of different photoshoots throughout the year that go beyond their individual senior sessions. It's about having fun, working with other local businesses, building confidence, making new friendships and creating a fun experience that you can share and look back on.
I wanted a summer vibe shoot but we did the whole dreamy beach theme with last years senior team and I wanted to do something different. One of the girls mentioned what about 60's or 70's themed? It was a no brainer! We dove in and did it up from groovy high waisted swimsuits (these are so hot right now!), a sweet backyard setup with a pool (thank you Liz & Randy Neyens!), shades, giant floaties (thank you Dan Stordahl & my hubby for deflating/inflating that beast), hair and makeup.
We started in the studio with styling! If you didn't know already I do the makeup and hairstyling in addition to photography…yeah, crazy right but I really love seeing everything come full circle! Playing with hair and makeup was super fun and just made everything that much more believable. There is a real illustrator/graphic design feel to makeup back then. Lots of hard edges, bold lashes and fun poppy eye/lip colors. Hair was all about flips and pumping up the volume!
Check out some of the keepers and let us know what your favorites are!
Check out the behind the scenes video!!