Emma | 2018 East Ridge High Senior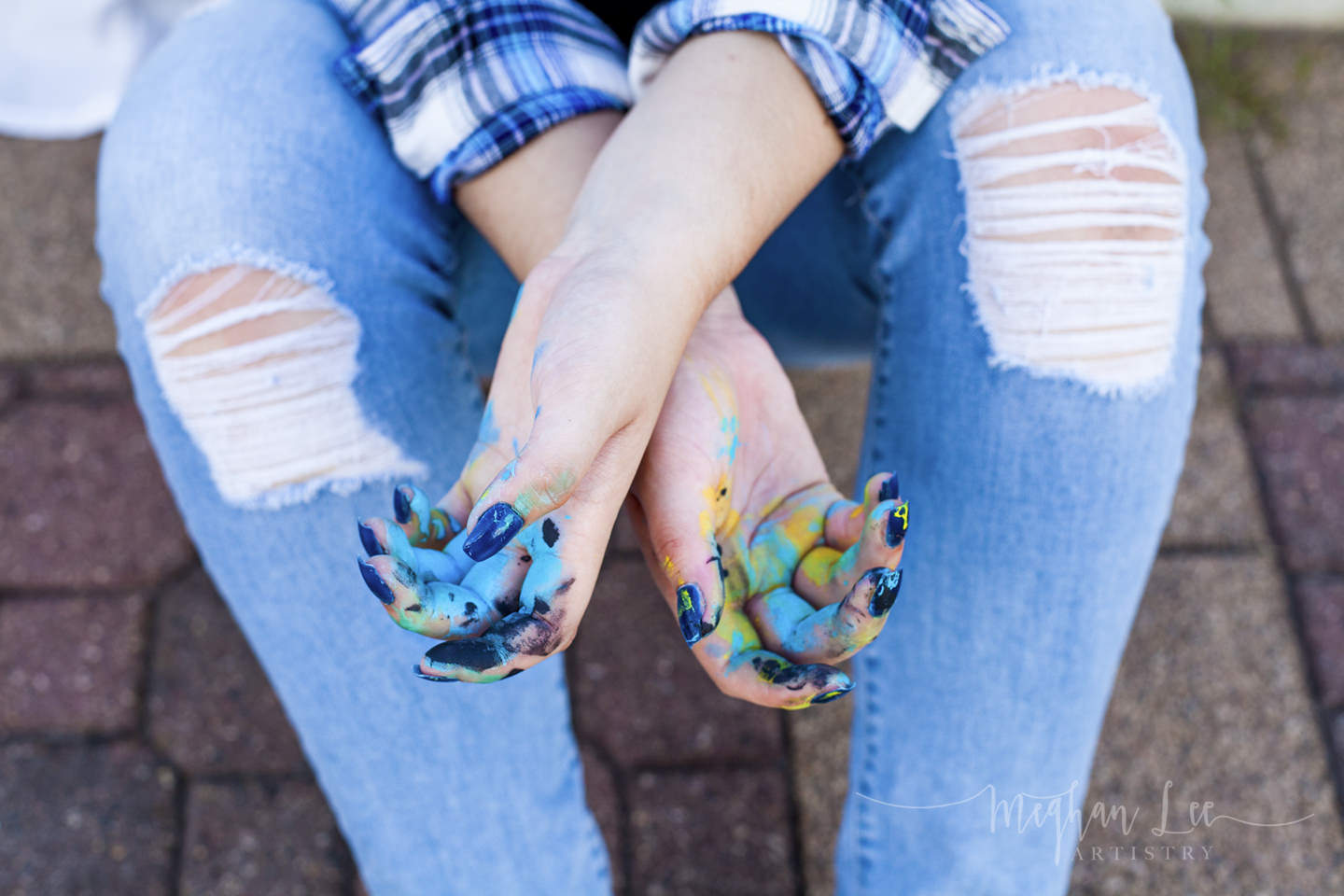 I'm so excited to share some of Emma's senior session not only because she's a creative but I loved helping design a metal wall grouping that was a perfect fit for their home. We kicked it off with airbrush makeup at the studio so she was looking picture perfect!
Emma's session was at the beginning of August and the weather was pretty magical. Warm but not scary humid like most August days in Minnesota. Emma wanted a mix of city with dashes of water and plant life so we shot at a really versatile location in St. Paul, where she watched me trip numerous times on my step-stool. Hey ya gotta make people laugh right 😉
We couldn't have asked for a better day and the session wrapped with painting on a bed sheet with the city as our backdrop…thanks for keeping an open mind Emma!
The finalized metal print wall display (4 – 10×15's)