Hoppin Mini Sessions Are Here, Featuring Oliver The Bunny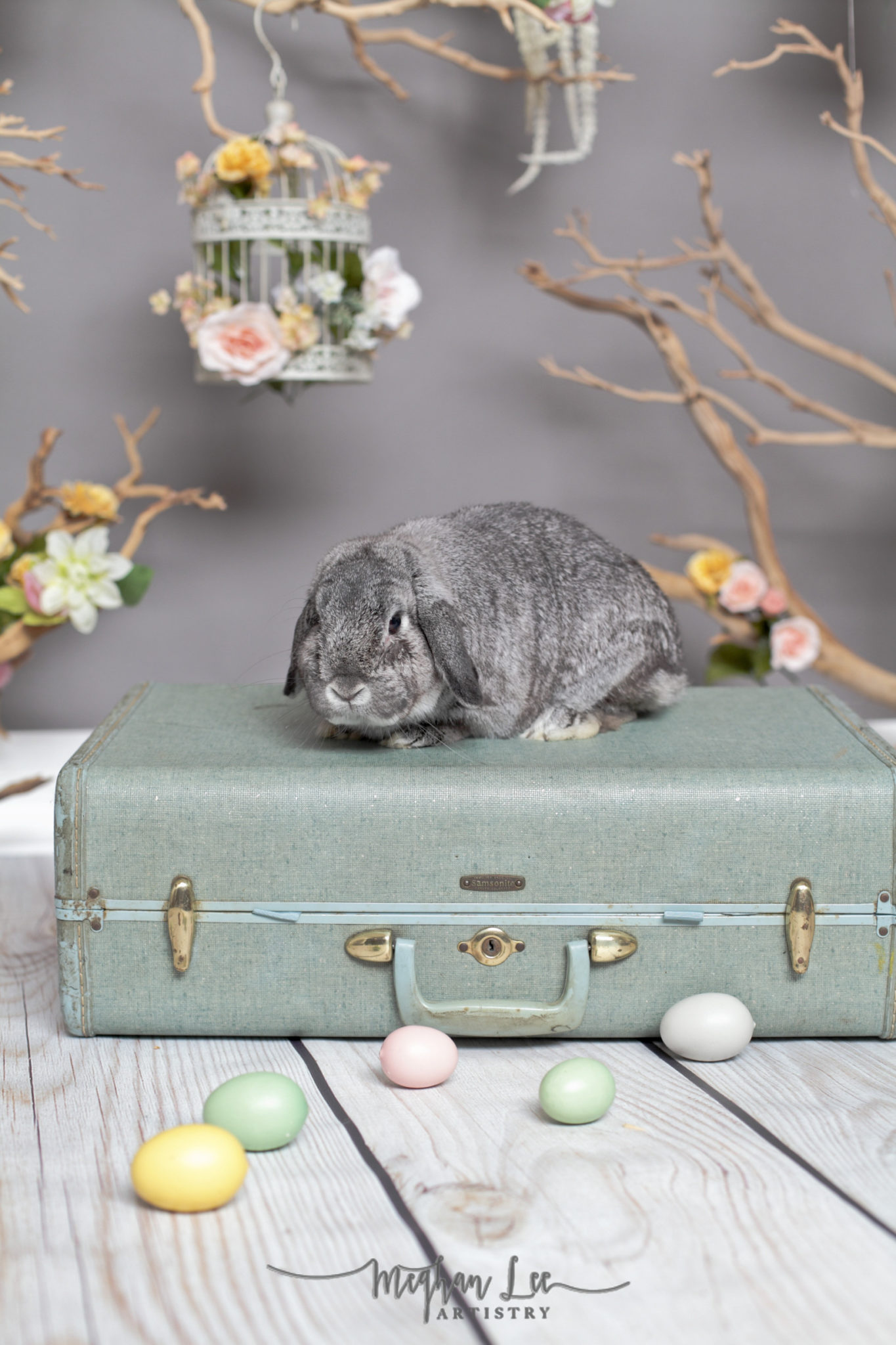 Spring has sprung (well sort of) and the studio is launching its first Hoppin Mini Sessions with Oliver the bunny!
Your kiddos will love cuddling with Oliver the bunny during their spring mini photo session! There will be plenty of props, treats and cuddles to be had. Not only will they have a blast but you will get some great updated portraits of you littles for the grandparents or home!
When: Saturday April 8th & Sunday the 9th (10am – 4pm spots are limited)
Where: Meghan Lee Artistry's In-Home Studio in Cottage Grove
What's included in your Hoppin Mini Session?
Pre-session planning call including styling questions and wardrobe tips
Choose from 2 different backdrops
The 20 minute shoot with Oliver the bunny (we'll get a few with and without Oliver)
Refreshments and take home treats for your kiddos (or you)
Online photo reveal within 1 week
Downloads of your favorite 4 images from the session in high resolution optimized for any digital uses or printing up to 8×10 (with print release).
20% off any additional digitals, prints or products
Just $89 +tax
Featured Discounted Products
Image Blocks – When you can't decide on just 1 picture! Super cool multiple image 3-D wood block for your wall or stand alone. Starting @ $192
Image Cubes (4×4 or 8×8) – Perfect when you want to display a variety of images but switch it up often. 6 image 360 cube to display on your coffee table, bay window, desk at work or shelf at home. Starting @ $77
3×3 Mini Accordion Albums (set of 3) – Perfect to give as a gift that they can display every year around spring/easter time. Display on a table, shelf, desk or bay window amongst other photographs. Starting @ $77
Sticky Album (iPhone app) – Want to share your kiddos session photos on your phone with family and friends? Get your child's face on an iPhone app! Starting @ $100
How to book?
Contact Meghan: [email protected] or 651-497-0574 or reserve your spot online here.
Due to limited spots a non-refundable session fee of $89 (+ tax) must be paid in full to secure your booking. All forms of payment are accepted (if paying by credit card a Paypal invoice will be sent).