If You Can't Tone It, Tan It!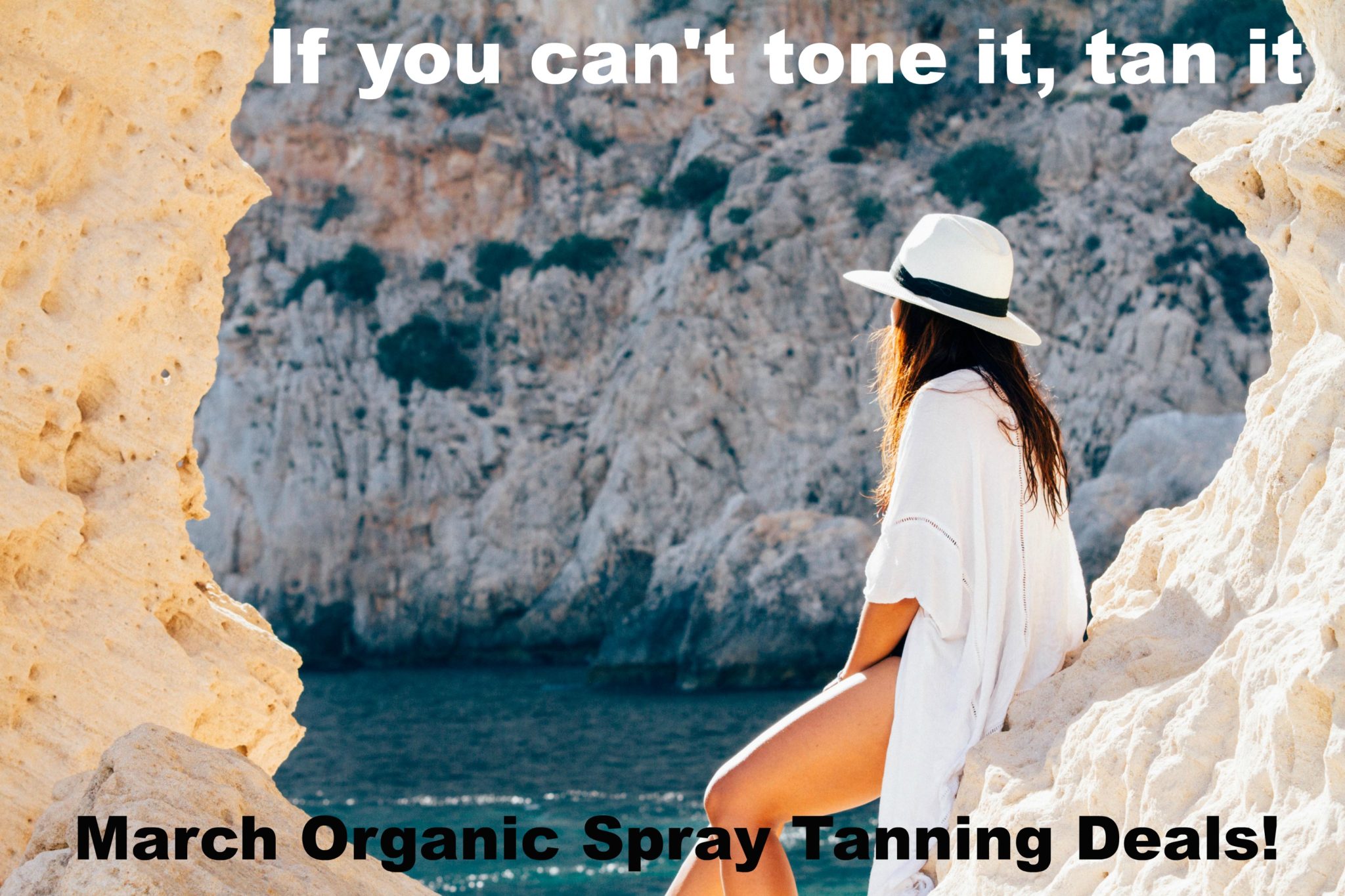 March is here and it's the golden month (no pun intended) to take advantage of the studios custom organic spray tans!
Even if your special event isn't in March you can still redeem anytime in 2017!
Perfect for…
Up coming vacations
Prom
Weddings
Waterparks
Photography Session
Any other special events!
Benefits…
Save time
Save money
No damage to your skin
Feel skinny
Hide Veins
Okay Okay…get to the deals right!
Select from 3 different options
Bring a friend and receive both your tans for just $35 + wine and chocolates
3 for the price of 2 – $99
Buy 3 tans receive half off special event makeup and hairstyling – $225
Custom organic spray tans will last 7-10 days depending on your maintenance.
To book your session email: [email protected]
(payment must be paid in full the month of March).