How To Use Story Telling Images To Stand Out In Your Business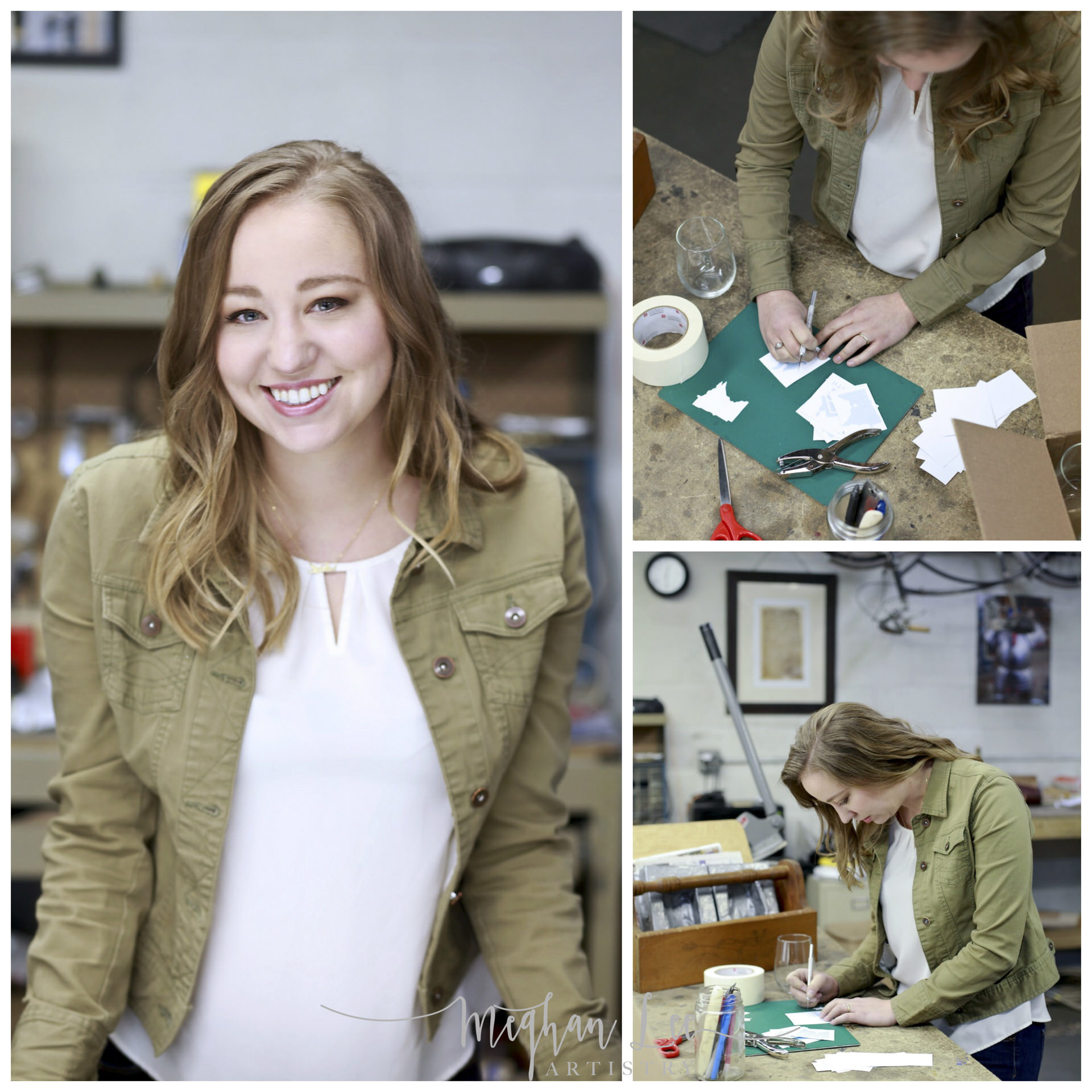 Telling stories through imagery is why I created the VIP Branding Experience. Helping other creative entrepreneurs tell their branding story through photographs is what I love to do. Not only does telling their story get them in front of their ideal clients but it helps them make the connection on a different level.
This is the 1st shoot of 3 for the talented Taylor Davis. Owner and lead artist at Taylor Cathleen. She creates one-of-a-kind custom etched glassware. She wanted her clients to see a glimpse of her everyday studio life and show them that each glass is carefully made by hand and with a lot of love. During our styling time we talked about what she loves most about what she does and connecting with all those different walks of life is what makes the whole thing tick.
(Even her hubby helps with design work)
Here's what she had to say:
"My passion for my product comes from the experiences that can be shared when we belly up to the bar, kitchen table, or any other surface, raise a glass, and remind ourselves of the things, people, and places we love most. I love drawing from my own personal small moments or family stories for inspiration, but the best designs always come from clients sharing theirs.
The most energizing work I do is to create one-of-a-kind custom etched glassware featuring a design that is based on something important to the person who will ultimately be using it. Whether we are commemorating a special occasion like a new baby or a graduation, or we are creating the perfect wedding gift, I am at my best when I'm collaborative.
No matter if the glasses are a custom order or one of my many stock designs, my favorite thing about what I do is knowing the recipients of my product are not just getting glassware, they're getting a physical reminder of something meaningful that they can use to toast to the occasion."
Check out more of Taylor's work at the links below!
Facebook: https://www.facebook.com/TaylorCathleenGlassware/
Instagram: @taylor_cathleen
Website: www.taylorcathleen.com