The Winner Is…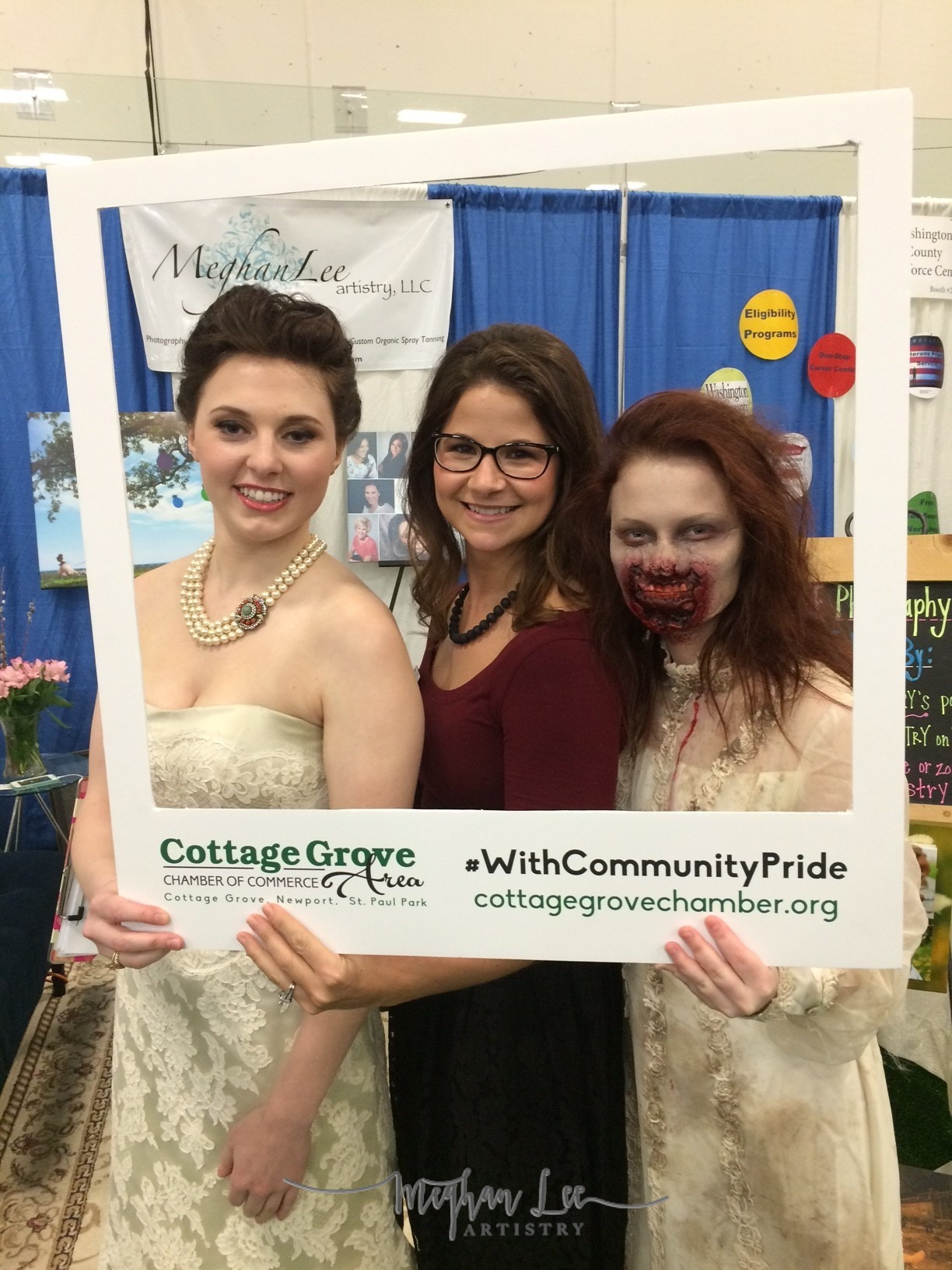 Being in my first expo was a lot of hard work. You always learn from things that worked and maybe didn't.  It was great to meet some local business owners and people that took time out of their Saturday to support their local vendors.
It was an early morning preparing my two characters for the event. I didn't have any games so I decided to show my range as an artist and make two show stopping characters. A classic bride and a zombie bride! We did get a few mothers that shielded their children but all and all most people were curious and thought it was fun.
We did have a photography drawing that day and the lucky winner of a family session went to…Elizabeth Kriel of Woodbury. Her family will be taking advantage of this steal in late July!