Zealous Advocates – Spangler and de Stefano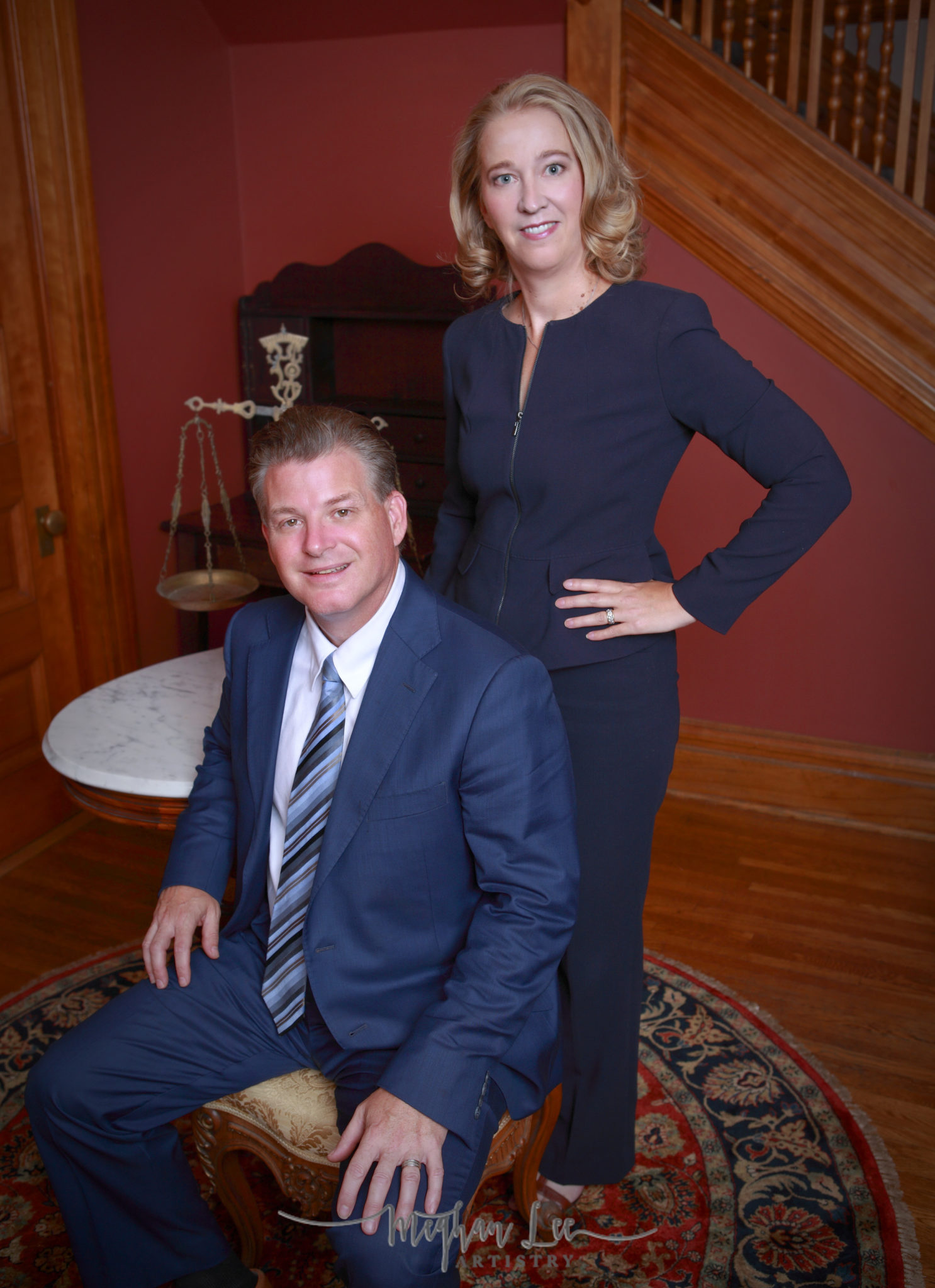 Nestled on St. Clair Avenue in St. Paul,  Minnesota, Evon and Perry of Spangler and de Stefano are buzzing like bees working hard for their clients. I arrived around 10:30am and I could hear them chatting away with clients upstairs in their office space.
I've been invited back for a 2nd time to style and photograph their headshots and I'm in awe of their space every time! Shooting on-location at businesses in the twin cities is so fun and I think it gives their clients a glimpse into their personal space which creates more of that warm fuzzy feeling for potential clientele.
Upon entering you feel like you've stepped back in time. Kelli Mickelson of Brynn Alden Interior Design helped them keep the true character of the old Victorian home with beautiful antique pieces and a mix of styles keeping that kept in line with the vintage esthetic.  
Evon and Perry are attorneys that combined have over 35 years of experience handling business law throughout Minnesota. They love to help business owners (big and small) with complex business situations,  drafting contracts, business litigation and appeals to helping families figure out the logistics of divorce.
It's no secret these two are passionate and dedicated to their work. Spread the word, these two are who you want to call for any business or family law needs. To contact the law office of Spangler and de Stefano click here!
Office Location
Spangler and de Stefano, PLLP
962 Saint Clair Avenue
St. Paul, MN 55105
Phone: 651-964-6427
Fax: 651-776-0106
Do you know a business or are a business owner that has a wicked space you'd like to be photographed in? Convenience is key and I can save you time buy setting up shop at your establishment or small in-home studio so you can get back to work sooner. Take the guess work out of getting ready and select a package that includes professional makeup and hairstyling as well as wardrobe guidance! Call now 651-497-0574 or email me[email protected] to book your next headshot experience!